Screening equipment
Locoscreen screening equipment can be ordered as part of the Lococrush mobile crusher. The screens of the sorting area are chosen by the customer.
Loco screening
The screening unit has a telescopic return conveyor that returns the raw material back to the hopper. This conveyor can be tilted away from the machine and the height of falling material is up to 3,600 mm. When working, the sorting device is mounted on the ground by means of hydraulic feet and the speeds of the individual parts are adjustable by valves. The sorting device is attached to the machine with simple hooks, which in case of disassembly you just unlock and their reassembly is equally easy. The device is connected by hydraulic quick couplers of the Faster brand, which you can easily disconnect and connect with the help of a lever. The return conveyor remains on the crusher and its disassembly is only mechanical.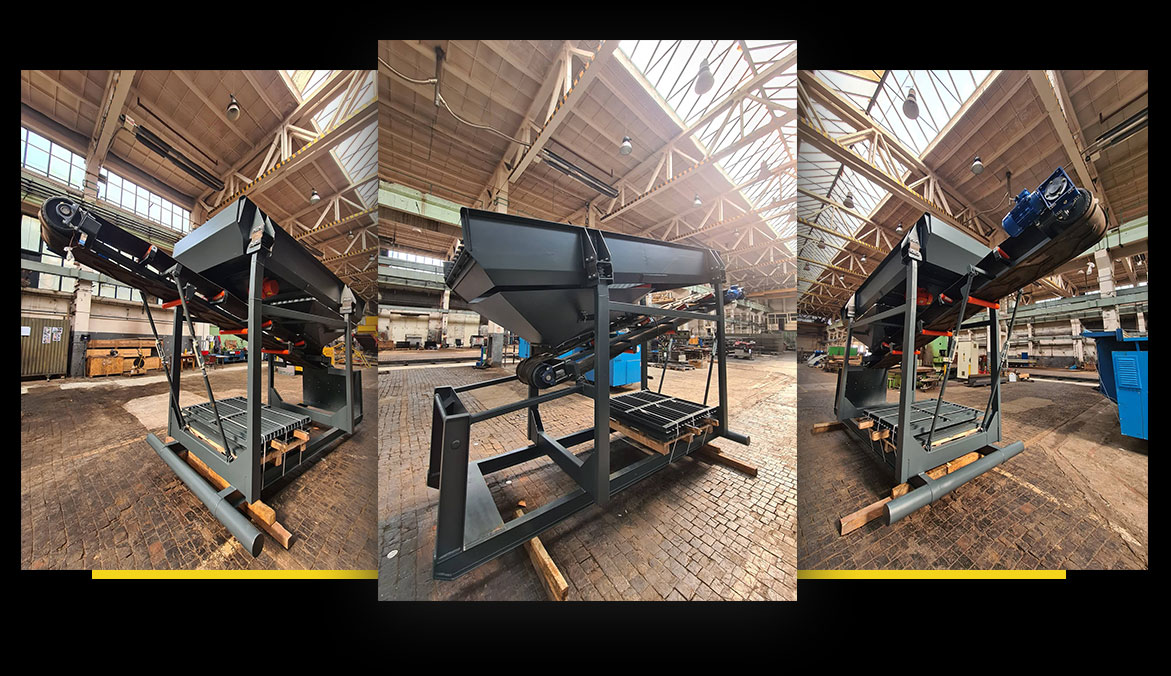 Our screening unit Locoscreen is compact for transport as it can be transported with the crusher and also easy to assemble and disassemble.
Lococrusher
Gallery